"Uneasy lies the head that wears the crown."
It's been far too long. I'd rather not blather on about my absence or make any promises regarding my publishing schedule. What gets done get done and I'd rather not chain myself to a planner. Just know I've missed this space and while I may disappear at times, I'll always come back. Now, to our feature presentation.
The Marvel cinematic universe is quite an achievement. Sam Raimi's Spider-Man trilogy started it all, although Downey Jr.'s Iron Man gets most of the recognition (Iron Man has aged far better than when I wrote that review, by the way). Regardless, there have been a lot of achievements set by the comic superpower and very few missteps. The Thor franchise is a blight on the resume, with the first piece being average and the sequel, Thor: The Dark World, being a complete trainwreck. Ragnarok was the best of the three and Marvel, having recognized the underachieving so uncharacteristic of them, has green lit a fourth installment under director Taika Waititi's helm. While Marvel has yet to fire a successful Hulk feature out of its cannon (and perhaps wisely so. They've plodded with this character for a while and now that Mark Ruffalo has cemented himself in the role and delivered in a supplementary space, best not to mess with the formula) and handed the public what I considered a copycat film in Doctor Strange, Marvel has been practically flawless otherwise, churning out premium content on a yearly basis for a decade. It was quite a period of prosperity for comic nerds and fans of heroes. Marvel has demonstrated finesse in discussing current events, aided by top-of-the-line casting and prestigious writing.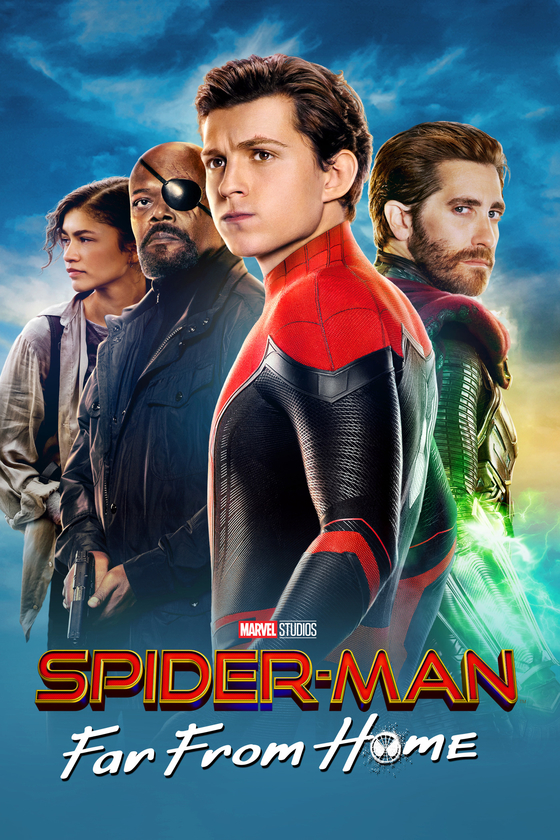 This chapter, however, is now over. Infinity War, likely the best Marvel ever got or will ever be, followed by Endgame, put the final ink blotches on a stunning manuscript.
And so now, at least for me, appears uncertainty. With some of its best content explored and finalized, it is a question for me of how long they can keep this up. I said this once before and everything turned out fine. Of course, when Iron Man and Cap are part of the picture, you probably shouldn't be too concerned. They are no longer here and less dominant works are naturally more difficult to adapt., so it comes as no surprise that Marvel turns to the Spider-Man well once again.
As I said, Marvel likely doesn't consider making Iron Man if not for the success of Raimi's trilogy. While I'm not a fan of rebooting a character every five years, the Spidey universe is quite extensive. They haven't finished mining the caverns.
While Marvel and Sony together made a mistake with the Garfield entries (have not aged well and weren't good to begin with. Further reading/research regarding the two projects reveals Raimi's reluctance to make a fourth while Marvel decided to immediately reboot the saga with most of the same farmhands in place, leading to what was likely a burnt-out and heavily pressured creative team). Marvel was much smarter this time around.
Following a rights agreement between Sony and Marvel, a unified effort made the wheels go round in Spider-Man: Homecoming. Originally skeptical of a relative unknown (always will be. Comes with a lot of pressure), Tom Holland has worked well in the recipe Marvel has concocted. Straying away from the serious drama of Raimi and the repugnant bad boy of Marc Webb, Marvel has gone lighter, returning to the enhanced but overwhelmed teenager that makes Peter Parker so relatable and likable. Despite his reflexes, abilities and intelligence, Peter finds himself on the hunt for confidence and validation. Pair the immense shadow of responsibility with an even larger one from a lost mentor and Peter is gasping for air.
Hopefully an international field trip will do the trick.
Try as he might, you can't run away from yourself and often not from your problems. Spider-Man: Far From Home is about Peter accepting and acting on that information. Peter wants a relationship with MJ but over the course of the film, begins to realize he needs to embrace himself before he can open up. Those feelings of vulnerability and helplessness are not something a relationship can cure. Those are monsters you have to conquer solo. Sometimes, doing things solo, even as a superhero, feels impossible.
You would think the introduction of superpowers into our lives would solve all our issues. Spider-Man, perhaps more than any other, proves otherwise. Yes, you can swing from rooftops but that's not a skill highly pursued in a professional field. Being a superhero means sacrificing yourself and your life for the greater good and that is not a responsibility taken lightly. It also means having to always wear a mask, even in front of those you care about in plain sight. Everyone who knows is a potential target. If anything, superpowers make life, which is already difficult, impossible. And yet, despite all he loses by donning the mask, Peter does it anyway because he knows it's what he's been tasked with, what he's supposed to do, who he is.
There are times where Peter questions it, deals with the same self-doubt many of us battle. Peter is human and Marvel's depiction of these heroes' humanity is one of their products' best qualities.
Has Jake Gyllenhaal ever had a bad role? I've yet to see it. Samuel L. does his usual, the direction stays direct and perhaps most importantly, it stays true to itself. Plenty of pieces have become imitations rather than creations. Spider-Man: Far From Home never even dreams of it and we're all the better for it.
Once again, if you're new to my blog, I've always ranked movies on a scale of 0-100 (I don't know why, I just always have). Here's the grading scale.  
90-100  It's a great movie and definitely one worth buying. (Batman Begins, The Matrix, L.A. Confidential, Her, Taken)
80-89  It was a pretty good movie and definitely one worth seeing, but it doesn't quite scratch my top ten percentile. (Dumb and Dumber, Pokemon Detective Pikachu, The Matrix Reloaded,Wanted, Law Abiding Citizen)
70-79   It's okay but I've seen better. It has its moments, but it has its flaws, too. (The Matrix Revolutions, Triple Frontier, I am Legend, Ip Man 2, Ip Man)
60-69   It's got plenty wrong with it but I still got enjoyment out of this one. (2 Fast 2 Furious, Doctor Strange, Johnny Mnemonic, Jason Bourne, Suicide Squad)
50-59   This movie isn't intolerable but it's not blowing my mind either. I'm trying really hard to get some sort of enjoyment out of this. (XXX, The Silence, The Fast and the Furious, Brooklyn's Finest, Death Race)
40-49   This movie is just mediocre. It's not doing anything other than the bare minimal, so morbidly boring that sometimes I'm actually angry I watched this. (Doom, The Fast and the Furious: Tokyo Drift, Pirates of the Caribbean: Dead Men Tell No Tales, Power Rangers, Underworld: Evolution)
30-39   Definitely worse than mediocre, the 30′s ironically define the 1930′s, full of depression, lack of accomplishments, poverty and just so dumb. (High-Rise, Most Likely to Die, Independence Day: Resurgence, The Crow: City of Angels, Centurion)
20-29   What did I just watch? Cliches, stupidity, nothingness, did I mention stupidity? Just…wow. (XXX: State of the Union, The Snowman, Avalanche Sharks, Catwoman, The Gunman)
0-19      Watching this movie resulted in one or more of the following: seizure, loss of brain cells, falling asleep/unconsciousness, feel you wasted your time/day, accomplished nothing for you, left the movie knowing less about it then you did going into it, constantly asking yourself why you came to see this movie, or near-death experience. In short, staring at a wall was just as entertaining as watching this movie. This movie deserved a sticker or a label that said, "WARNING: EXTREME AMOUNT OF SUCKAGE." (The Extendables, The Coed and the Zombie Stoner, The Forbidden Dimensions, Cyborg, Outcast)
My score for Spider-Man: Far From Home: 89.
I'm excited to rewatch Spider-Man: Homecoming and put my thoughts down on that but until then, I'll smile over Far From Home, a film which reminds us even the most powerful and most gifted sometimes feel weak.