"Do we want to drop another mouse in the snake pit or do we want to send our own snake and let him crawl in?"
No, this isn't a porno.
You can't talk about this film without first mentioning how ridiculous its premise is. I'm sorry, I don't like to be that guy but someone has to be.
The government has lost three of its agents and its next course of action is to hire a convict. Doesn't seem to be a great plan. Samuel L. Jackson will make the same argument that Viola Davis makes in Suicide Squad: they're expendable (true), programmable (haha, no) and controllable (also no).
If you're going to run with this story, that's fine. Some people need to be taught who's really in control and often the best lessons can only be learned in trying situations. Do I think it's illogical to believe this procedure would work? Yes. Do I think it's unreasonable to think someone would try it? No. Humanity will never fail to surprise you and it regularly takes the wrong path multiple (sometimes an infinite number of) times before figuring it out. See the Jurassic Park franchise, for example. Some would argue our species never learns.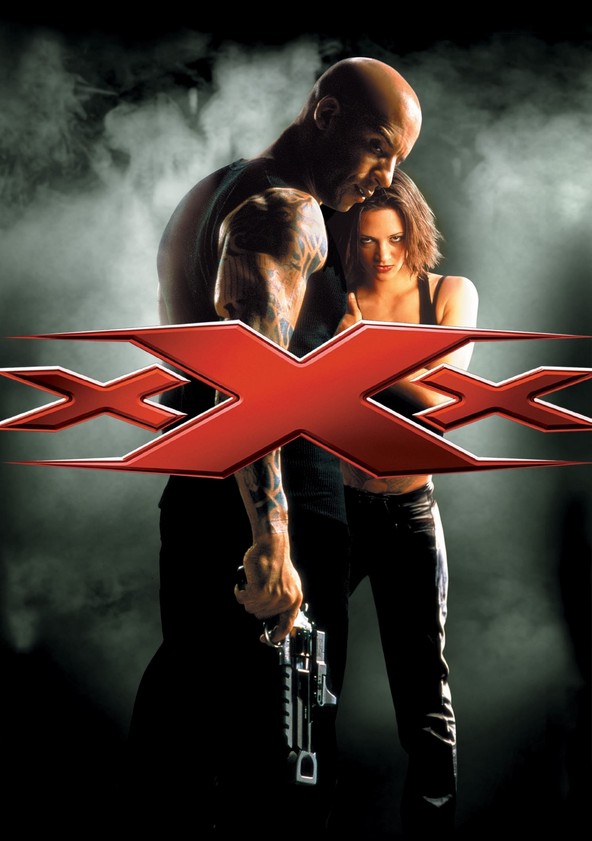 People, more than anything, like to control. They do not want to ride shotgun. They manipulate and pull strings for their own benefit and the thrill and reward of steering what is perceived to be uncontrollable comes with quite a thrill of accomplishment and a grand source of power. It is the darker side of ambition. What we can't rationalize, whether that is criminal behavior or superheroes, we want to control. They're not part of the plan. What's not part of the plan upsets the established order of things. What isn't part of the program is by definition something which seeks to disrupt it and what seeks to destroy must be rerouted to a more essential purpose or erased from the picture.
I've highlighted this scene quite a few times on this blog. It is one of my favorite sequences in cinema because it is a message so pervasive and applicable. The reviews of the Nolan trilogy are on the horizon.
Insert Xander Cage, an idealistic extreme sports expert who can't be bought. Cage isn't excessively violent but he rejects the established order. What is true of any idealist is true of Cage: his mind is his greatest weapon. When you can't be bought and won't shun your values, you can't be manipulated and that scares people because it means you're a rogue dog. We know what people high up in the food chain think of strays.
Cage is tasked with infiltrating an anarchist group suspected of dangerous activity, the chemical weapons variety. Given Cage's personality, it's a perfect fit. This film could become Point Break real quick.
It doesn't and I find myself wishing it did. The initial setup is well executed, dialogue mostly tolerable and action scenes with Vin Diesel always seem to test the absurdity scale. Unique gadgets becoming of the spy genre are introduced.
The second half…oh, boy.
It's a doozie. The likableness of the first half is because of its distinctive differences. It wants to be a spy movie but shows a potential bloom of disparity, a promising individual rather than an additive to an already predetermined sum. Its guts disappear in the second portion.
Xander Cage is the seed which was supposed to grow as the film progressed. His character gets predictable in the second half, demonstrating an arc drawn many times over. The intrigue, the pop this film initially demonstrated? Fizzled and no one likes flat pop.
Unorthodox approaches pique interest but people like things to stay irregular with some familiarity sprinkled in. Charisma and confidence in your story is far more attractive than cowardice. XXX starts following a blueprint and floor plans just don't have the same glamour and personality as a first-of-its-kind model.
Removed from action sequences and, let's be honest, what Vin Diesel does well, XXX loses its flair. It doesn't have the script to thoroughly explore rebellious nature, settling for scratching the surface of the topic before casually walking away from the exhibit. This is about as awkward as your mind imagines it to be.
The forced romance ploy is growing old with me and doesn't do this production any favors. It absorbs screen time which should be utilized on that departed exhibit or a subsidiary of it. The motivations of our nemesis are left purposely vague and Diesel's Cage seems to love playing hero, for whatever reason. Usually one would like to see the gradual transition of the character rather than see him jump off a cliff for no particular reason other than there being a female in the near vicinity.
With the wit from the opener removed, character lacking and story suffering, XXX ends up looking like this: a horse coming across the finish line without a jockey.
Once again, if you're new to my blog, I've always ranked movies on a scale of 0-100 (I don't know why, I just always have). Here's the grading scale.  
90-100  It's a great movie and definitely one worth buying. (The Matrix,L.A. Confidential, Her, Taken, Captain America: Civil War)
80-89  It was a pretty good movie and definitely one worth seeing, but it doesn't quite scratch my top ten percentile. (The Matrix Reloaded,Wanted, Law Abiding Citizen, Scott Pilgrim Vs. The World, The 40-Year-Old Virgin)
70-79   It's okay but I've seen better. It has its moments, but it has its flaws, too. (The Matrix Revolutions, Triple Frontier, I am Legend, Ip Man 2, Ip Man)
60-69   It's got plenty wrong with it but I still got enjoyment out of this one. (2 Fast 2 Furious, Doctor Strange, Johnny Mnemonic, Jason Bourne, Suicide Squad)
50-59   This movie isn't intolerable but it's not blowing my mind either. I'm trying really hard to get some sort of enjoyment out of this. (The Silence, The Fast and the Furious, Brooklyn's Finest, Death Race, Wind River)
40-49   This movie is just mediocre. It's not doing anything other than the bare minimal, so morbidly boring that sometimes I'm actually angry I watched this. (Doom, The Fast and the Furious: Tokyo Drift, Pirates of the Caribbean: Dead Men Tell No Tales, Power Rangers,Underworld: Evolution)
30-39   Definitely worse than mediocre, the 30′s ironically define the 1930′s, full of depression, lack of accomplishments, poverty and just so dumb. (High-Rise, Most Likely to Die, Independence Day: Resurgence, The Crow: City of Angels, Centurion)
20-29   What did I just watch? Cliches, stupidity, nothingness, did I mention stupidity? Just…wow. (The Snowman, Avalanche Sharks, Catwoman, The Gunman, The Visit)
0-19      Watching this movie resulted in one or more of the following: seizure, loss of brain cells, falling asleep/unconsciousness, feel you wasted your time/day, accomplished nothing for you, left the movie knowing less about it then you did going into it, constantly asking yourself why you came to see this movie, or near-death experience. In short, staring at a wall was just as entertaining as watching this movie. This movie deserved a sticker or a label that said, "WARNING: EXTREME AMOUNT OF SUCKAGE." (The Coed and the Zombie Stoner, The Forbidden Dimensions, Cyborg, Outcast, Sabotage)
My score for XXX: 59.
XXX is a room with one sparkler. It dazzles early but sparklers have a short lifespan, leaving us in a void waiting for the next one to light for a considerable amount of time. That doesn't happen and the only appropriate response upon leaving the attraction is to inform the operator, "I think it's broken."